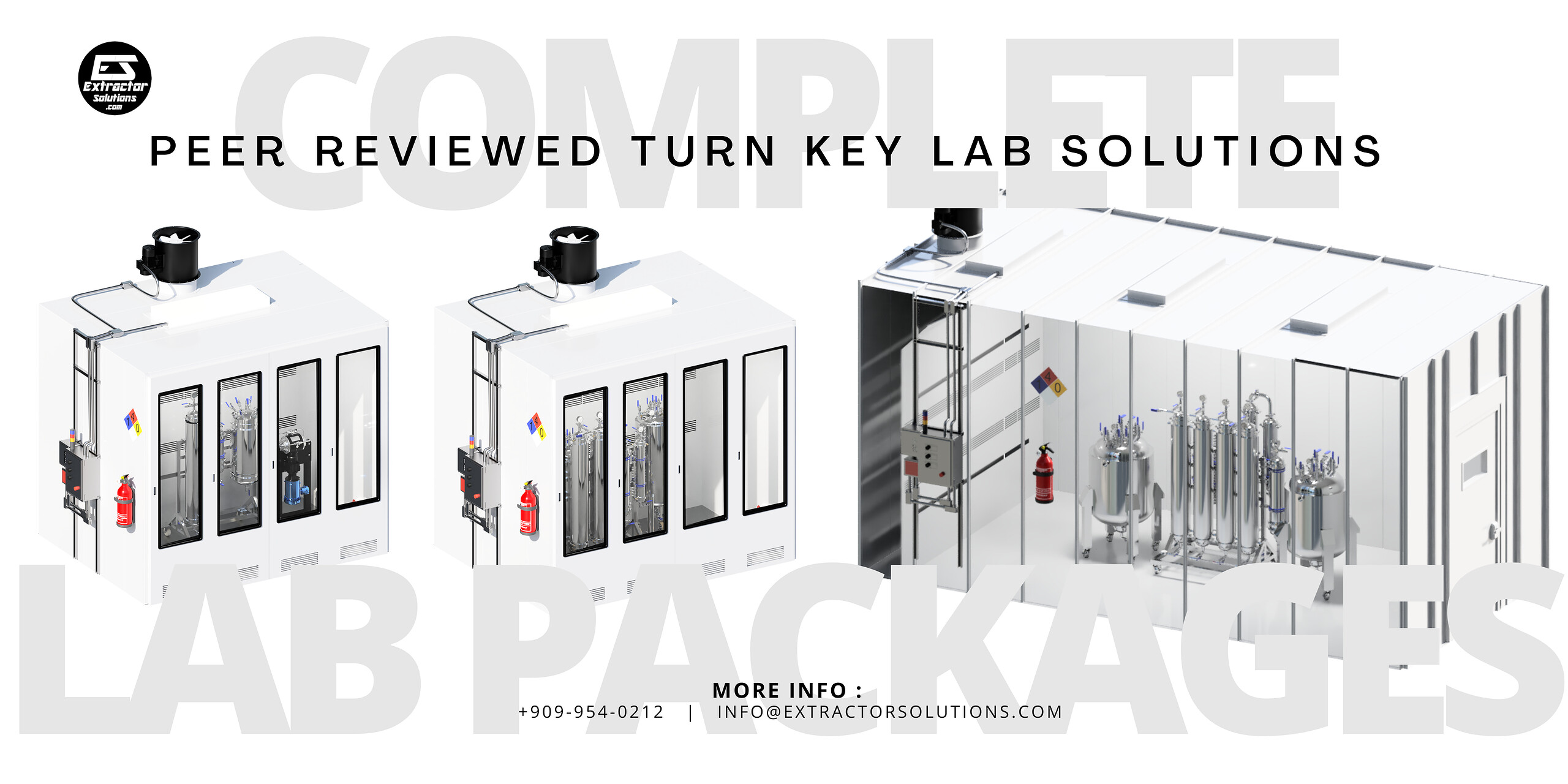 Complete Lab Packages for Extraction are comprehensive solutions that include all the necessary equipment for cannabis or botanical extraction processes. These packages typically consist of a C1D1 Extraction Booth, a Complete Extraction System, and various ancillary equipment such as pumps, chillers, and filtration units.
The C1D1 Extraction Booth is designed to provide a safe environment for extraction processes by containing and ventilating any potential hazardous fumes or gases. The Complete Extraction System includes all the necessary components for the actual extraction process, such as the extraction vessel, solvent tanks, and processing equipment. The ancillary equipment included in these packages is designed to support the extraction process and optimize efficiency.
These packages are ideal for businesses or individuals looking to start an extraction operation or upgrade their existing extraction facility. They are designed to streamline the extraction process and provide a turnkey solution for all aspects of the process, from extraction to post-processing.
Complete Lab Packages for Extraction can be customized to meet specific extraction needs and can be tailored to fit a variety of budgets. They offer a comprehensive solution for businesses or individuals looking to enter the extraction industry, without the hassle of sourcing individual pieces of equipment and ensuring they work together seamlessly.
Investing in a Complete Lab Package for Extraction can save time, money, and effort while also ensuring safety and efficiency in the extraction process.
Showing all 5 results