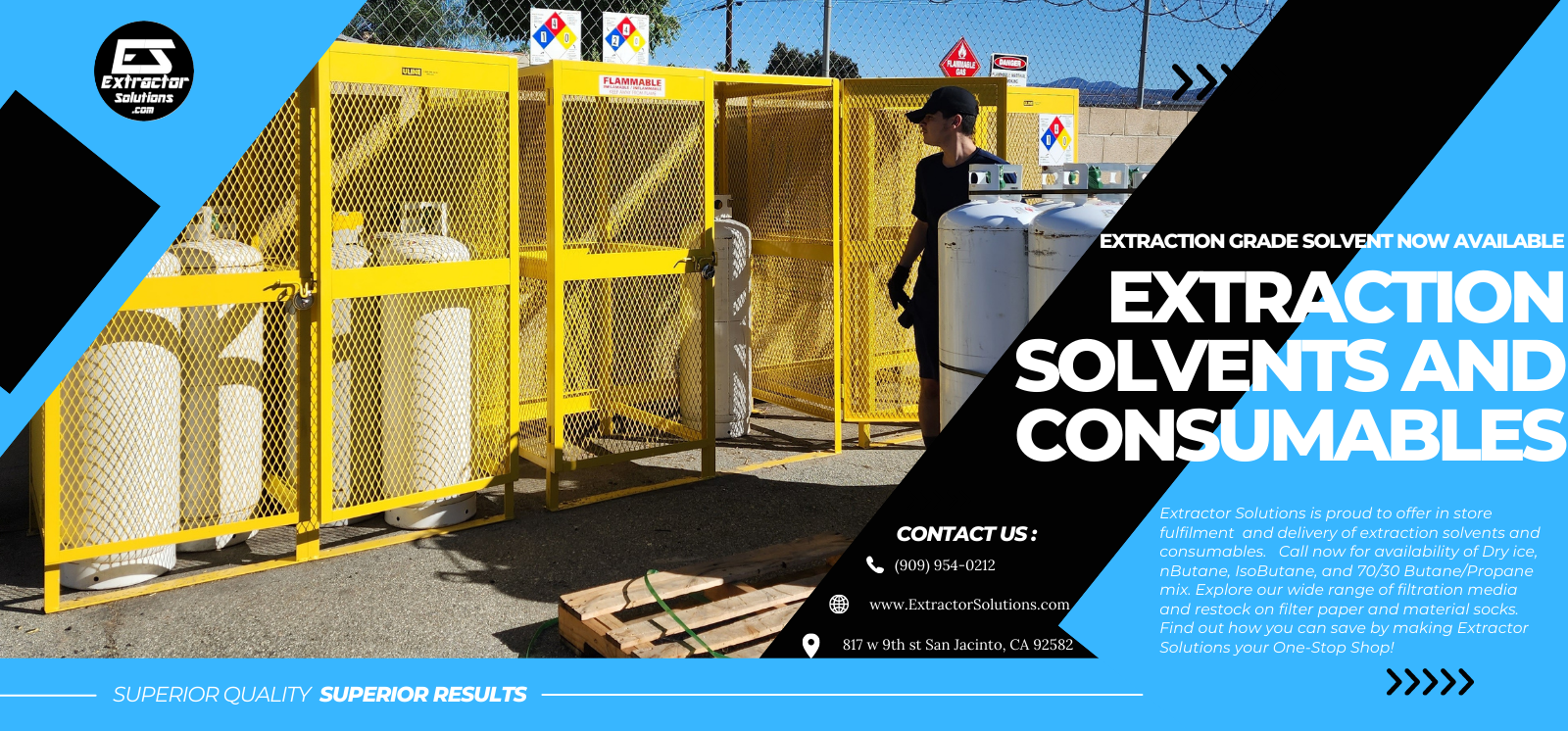 Solvent is the liquid in which a solute is dissolved to form a solution. Hydrocarbon solvents such as butane are great for stripping plant material of essential oils.
Extractor Solutions is proud to offer in store fulfilment
and delivery of extraction solvents and consumables.
Call now for availability of Dry ice, nButane, IsoButane, and 70/30 Butane/Propane mix. Explore our wide range of filtration media and restock on filter paper and material socks. Find out how you can save by making Extractor Solutions your One-Stop Shop!
Showing all 8 results